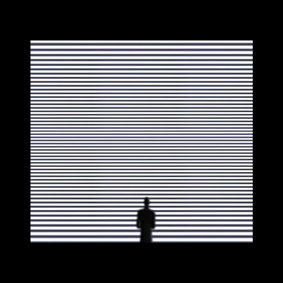 OSC © Ulf Langheinrich
OSC is an installation for one single monolith in space.

The aseptically clean image deals with interference. After a while the oscillating object turns into a fascinating and disturbing tunnel.

Premiere: 21 May 2006, "From Flash to Pixel" group exhibition (Curator: Richard Castelli), Zendai MoMA - Shanghai Museum of Modern Art (CN).

A special version, OSC-L, for the National Theatre's flytower was commissioned and presented by Lumiere-London (UK) from 18 to 21 January 2018.



---
Audio visual composition and light environment: Ulf Langheinrich
Compositing assistance: Wolfgang Schwarzenbrunner
Playback software: Dirk Langheinrich
Production: Ulf Langheinrich